Our Experience
National Design Build Services has a diverse background in providing HVAC, refrigeration, mechanical piping, and plumbing design. Since our founding in 2007 we have developed the best possible solutions for your project with a focus on operability, first cost, and energy efficiency. Our designs are environmentally conscientious and limit the operational cost impact to building owners. We have experience in the CEA market for both indoor vertical grow and greenhouses.
---
Leafy Greens Vertical Indoor Grow Farm
Confidential CEA Client
Baltimore, Maryland
Bethlehem, Pennsylvania
Our first project with this grower included mechanical design and controls for an indoor grow farm in the Baltimore area. The project included renovation of an existing industrial space. The HVAC project scope included direct expansion rooftop units with hot gas reheat and auxiliary gas furnaces. Automated storage and retrieval systems for conveying crops within the 11-layer multi-level grow system in five grow ranges impeded constructability and required in depth assessment and CFD modeling of the distribution ductwork. Following initial construction, we were tasked with providing increased cooling and dehumidification capacity for within the existing grow ranges for increased operational flexibility and redundancy. The second phase of this project is nearing completion and we are continuing our relationship with work on three more projects.
Organic Herbs Vertical Indoor Grow Farm
Confidential CEA Client
Anderson, South Carolina
San Antonio, Texas
Providing mechanical design and installation for two new greenfield organic herbs production facilities. Plumbing design services are also being provided. Construction is underway on this first project site and this pilot plant will be rolled out to multiple project locations across the United States. Indoor racking and distributed utilities in the Grow and Nursery spaces impede constructability. Detailed approaches to duct distribution were necessary to ensure everything would fit and temperature gradients were minimized.
Learn More About This Project – South Carolina ›
Leafy Greens Vertical Indoor Grow Farm
Confidential CEA Client
Muncie, Indiana
Providing mechanical system scope and budget definition for indoor aeroponics lettuce facility. Once scope and budget have been finalized, the mechanical installation and controls will be provided. The project included renovation of an existing industrial space. The HVAC project scope includes a prefabricated central utility plant with central chillers, cooling towers, connections for emergency rental cooling equipment, and pumps sized for duty/standby operation. Desiccant dehumidification has been proposed to maintain the indoor grains of moisture to the target criteria while reducing connected cooling tonnage by more than 30%. Additional cost considerations are being further assessed for in-rack temperature control which provides distribution directly to each plant.
Greenhouse Program Management
Confidential CEA Client
Somerset, Kentucky
Richmond, Kentucky
Berea, Kentucky
Providing ongoing technical support and scope gap identification for CEA specialized systems and utility needs on three (3) vegetable and leafy green/berry facilities. Providing design and installation services on mechanical systems within headhouse and main office areas.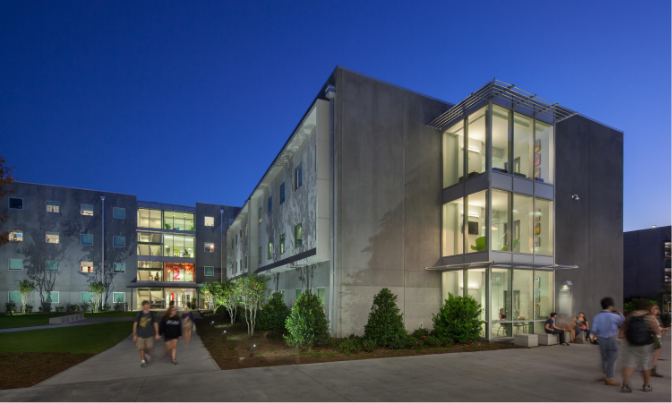 Experience the Design and Build Difference
Let NDBS provide our services for you in the design and installation. If you are ready to get started on your construction project, contact us today.