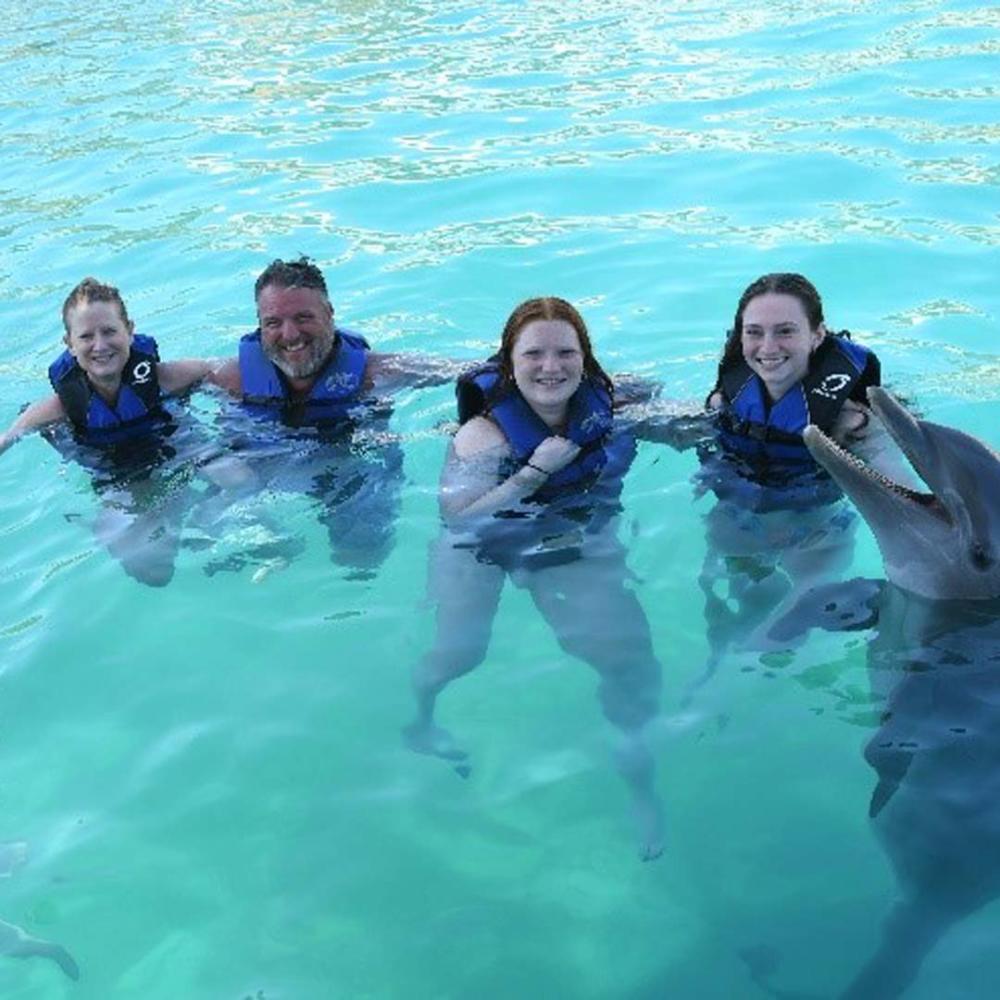 Court
Where did you go?
The first half of the sabbatical was a Caribbean cruise with family. Cruise ports included Dominican Republic, St. Thomas USVI, Tortola BVI and Bahamas. Family enjoyed swimming with Dolphins, snorkeling, visiting beaches and numerous activities and relaxation on the cruise ship itself. The second half of the week was a Couples Resort in Negril, Jamaica.
Why did you choose that destination?
This destination was special as my wife and I were celebrating our 20th anniversary at the same resort we went on our honeymoon.
What was a memorable moment or something you learned on your trip?
A memorable moment is getting to enjoy moments of relaxation. You cannot visit Jamaica without a catamaran trip to Rick's Café for cliff jumping and the sunset!
Who did you take along?
My wife, daughter, and daughter's friend.